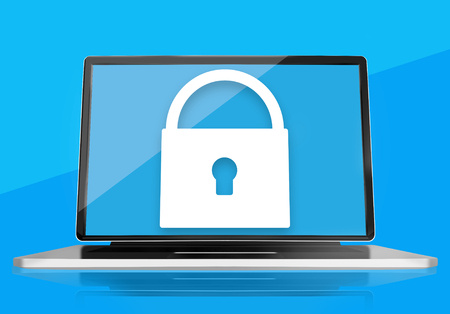 The Federal Trade Commission (FTC) in the United States has responded to the current ransomware epidemic by issuing ransomware advice for businesses and consumers. The FTC ransomware advice for businesses comes following a spate of high profile ransomware attacks on U.S businesses. The threat has prompted many U.S. government agencies to release ransomware advice for businesses in the past few months.
Ransomware is a form of malware that encrypts files on a victim's computer and prevents them from being accessed. After a computer is infected, the attackers issue a ransom demand. In order to obtain the key to unlock the encryption the victim is required to pay a ransom. The ransom amount can be set by the attackers, although it is often around $500 per infected computer.
Ransomware has proved incredibly popular with cybercriminals as it offers a quick source of revenue. Since payment is made in an anonymous cryptocurrency such as Bitcoin, money can be collected without fear of being caught.
The scale of the problem has been shown by numerous reports by security firms. This month, SentinelOne released the results of a global survey that showed 48% of organizations had experienced at least one ransomware attack in the past 12 months. The companies that had been attacked had been forced to deal with an average of 6 ransomware incidents in the past year.
A report released by Beazley's Breach Response Unit suggests ransomware attacks between January and September were four times higher than in 2015, while a report from Kaspersky Lab suggests there has been an eightfold increase in attacks in the past year.
Ransomware is installed via a number of different attack vectors. Ransomware gangs use exploit kits on websites that probe for vulnerabilities in browsers. Those vulnerabilities are leveraged to download ransomware. Malvertising is also used. This is the use of third party ad networks to spread malware. Adverts are created containing malicious code which directs users to websites that silently download ransomware. Ransomware downloaders were also allegedly sent out via Facebook Messenger this week.
However, the biggest attack vector is email. Spam emails are sent containing attachments that have been infected with malicious macros, JavaScript files, and other ransomware downloaders. Links to malicious websites are also distributed via email. The attackers use a range of social engineering techniques to convince email recipients to click on malicious links or open infected attachments. Doing so results in ransomware being installed.
While not all ransomware attacks result in files being encrypted, attacks carry a significant cost. SentinelOne suggests that in the United States, organizations spend an average of 38 man-hours restoring files from backups after a ransomware attack. Additional investment in security is also required after an attack.
Since ransomware can spread laterally across a network, a single infection can result in many computers being infected. Ransom demands of the order of tens of thousands of dollars are not uncommon. The recent ransomware attack on the San Francisco 'Muni' rail system saw a ransom demand of $73,000 issued.
Ransomware Advice for Businesses
Unfortunately, antivirus software can be ineffective at preventing ransomware attacks. Businesses looking to defend against ransomware must therefore use a range of techniques. These include:
Ensuring all software is kept up to date and patches applied promptly
Setting antivirus and antimalware programs to update definitions automatically
Use endpoint security controls to prevent ransomware installations
Implement a robust spam filter to prevent malicious emails from being delivered to end users
Use a web filtering solution to prevent employees from visiting malicious websites and to monitor users' online activities to identify high risk activities
Use intrusion prevention software
Train the workforce on security best practices and test knowledge to ensure training has been effective
Ensure all members of staff are aware who to contact and what to do if they believe they have inadvertently installed malicious software
To avoid paying a ransom, it is essential to ensure that regular backups of data are performed. Multiple backups should be made to minimize the risk of data loss. Those backups should be stored on an air-gapped device to avoid backup files also being encrypted. A ransomware response plan should also be developed to reduce disruption to the business in the event of an attack.