Try out SpamTitan on a Live Deployment
Immediate access
Blocks 99.9% of Spam, Viruses, and Other Threats that Come Through Your Email
SpamTitan, a leading business anti-spam filter, controls, cleans, and protects against unwanted emails while blocking spam, viruses, and malware.
Free Demo

Confidentiality Guaranteed
Details Never Shared
Sophisticated Email Security Made Simple
Real-time Blacklist
Protect your business by blocking spam emails in real-time.
Easy & Quick Installation
See immediate results after a very quick and easy set-up.
Cloud-based
Protect your business on-the-go with our cloud-based system.
Virus & Malware Detection
Block viruses and malware from affecting your business.
Outbound Mail Scanning
Ensure that malicious emails are not sent from your corporate emails.
Free Tech Support
We offer excellent free technical support from a live technician.
The best way to describe SpamTitan is GREAT VALUE!
With its 99.9% spam catch rate our IT department doesn't have to deal with frequent email threats that were hitting our campus and now they can spend their time more productively.
SpamTitan Has a 99.9% Catch Rate with a 0.03% False Positive Rate
Filter your organization's email traffic to stop email spam from reaching your users
Detect spam through multi-layered analysis including: real-time blacklists, SURBLs, sender policy frameworks, and Bayesian analysis
Rest easy knowing your users never lose genuine email, but are protected from unsolicited emails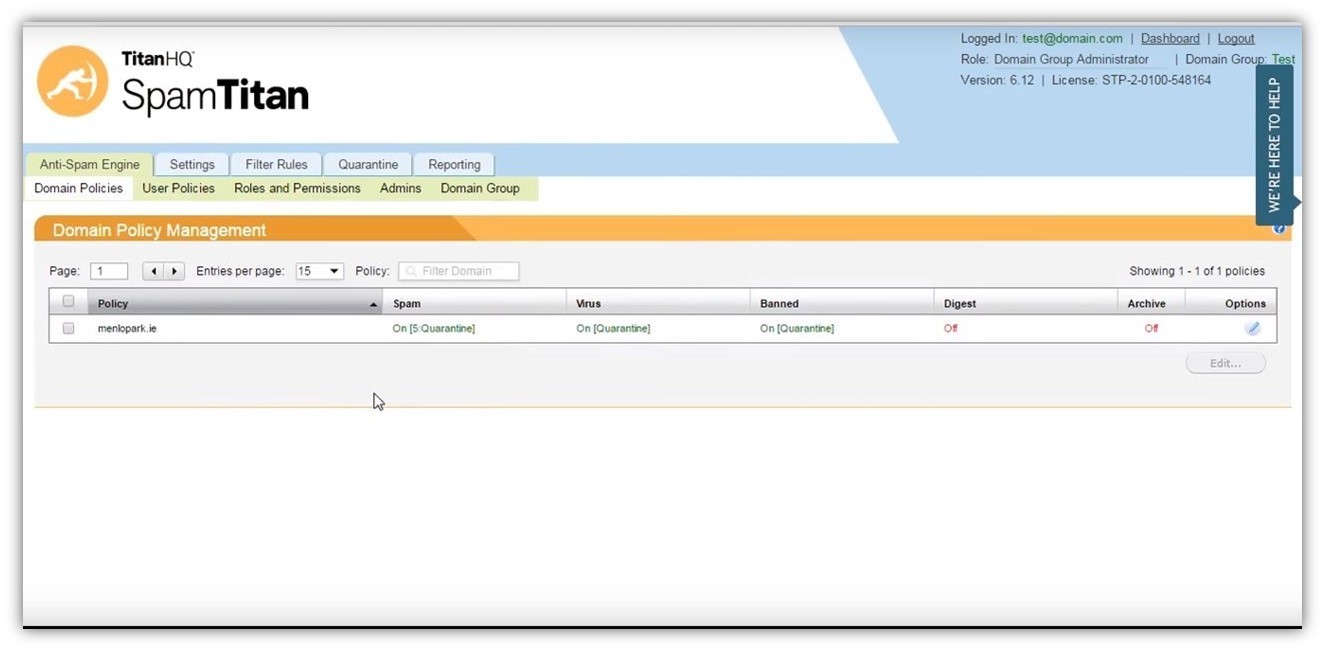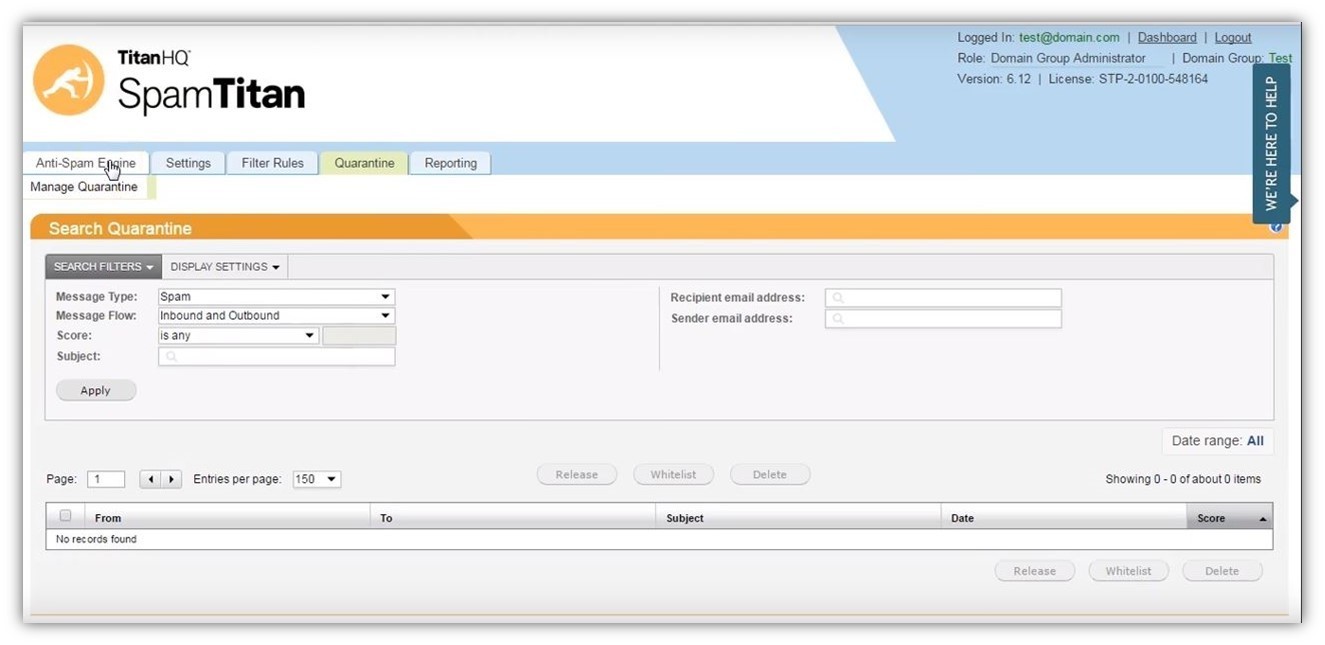 Complete
Your TitanHQ trial is fully functional so you can start using it immediately to protect your users. Just sign up (no credit card required) and you have 30 days to try it.
Supportive
Give us a call and a seasoned engineer will review your configuration and make recommendations. All of our trial customers get full FREE technical support during the trial period.
Seamless
Make it real. If you're happy after the trial period, just purchase a license and you are all set. No re-installation, no changes to be made. Simply continue to get the same great protection and service.
60 Million
Malware Webpages Blocked in April 2017
WebTitan blocks web pages that contain risks to your business, your reputation or your staff.
3.9 Billion
Emails Filtered in April 2017
SpamTitan removes spam, viruses and malware, and removes malicious websites from your emails.
16 Million
Emails Archived in April 2017
ArcTitan protects you from your email being deleted or altered - through accident or malice.