Email Anti-Spam, Built for your Business
Award Winning Anti-Spam that really works.
Advanced Yet Easy-To-Use Spam Filter Solutions.
What can SpamTitan do for you?
SpamTitan blocks over 99.9% of spam, viruses, malware and other email threats. We provide advanced email security for your business without making it complicated. Unsolicited emails, phishing attempts, spoofing and illicit content are just some of the categories of unwanted email that SpamTitan blocks.
Hundreds of advanced tests scan your email separating unwanted email and security threats from the email that you need to run your business. SpamTitan keeps learning too, becoming more resilient over time, continuously improving your protection.
Double Antivirus Protection
Dual anti-virus protection makes sure that you are doubly protected against the threat of viruses that are circulated via email. SpamTitan has two on-board virus detection engines that constantly scan in bound mail for malware and viruses.
Protection
Robust protection for your email infrastructure that is always up to date and evolving to protect your business. You are guaranteed to see spam decreasing overnight.
Flexible
Small business, big business or service provider. On-site or in the cloud. SpamTitan flexibly caters to your needs.
Easy
Get up and running in minutes. Intuitive interfaces and reports that you can understand make your email security easy. This allows you to set and forget your email spam filter saving precious IT resource.
Awards
Spamtitan is a Multi Award Winning IT security product in 2016 including 36 consecutive Spam+ Virus Bulletin Awards.


SpamTitan Spam Filtering Solutions
Simply better anti-spam solutions. Block over 99.9% of viruses, malware and spam. Get advanced email protection for your organization today.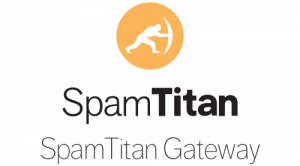 SpamTitan Gateway is a powerful Anti-Spam appliance that equips network administrators with extensive tools to control mail flow and protect against unwanted email and malware.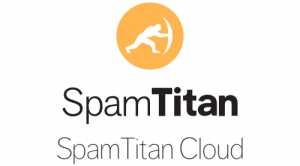 SpamTitan Cloud is a powerful Anti-Spam solution that cleans your organisation's email and protect against risky spam and malware.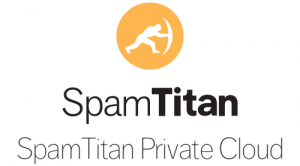 SpamTitan Private Cloud is a powerful Anti-Spam solution that equips service providers and enterprises with extensive tools to control mail flow and protect against unwanted email and malware.
Security Simplified.
Let's get started with a free trial…
BILLION Emails Filtered in Jan 2019
SpamTitan removes spam, viruses and malware, and links to malicious websites from your emails.
MILLION Malware WebPages Blocked in Jan 2019
WebTitan blocks web pages that contain risks to your business, your reputation or your staff.
MILLION Emails archived in Jan 2019
ArcTitan protects you from your email being deleted or altered – through accident or malice.

Are you responsible for your network security? Want a partner you can rely on? We've got your back.

Product Highlights
Comprehensive Email Protection Made Easy. 99.98% Spam Detection.
Bitdefender and Clam Anti Virus. Content Filtering. Cleaner email. Easy.

What We Do Is Better
Let's get started today