Microsoft 365 is one of the world's leading software platforms, boasting over 120 million business users. Although the M365 spam filter offers a reasonable level of security, some businesses find it lacking against highly-sophisticated cyber threats especially phishing attacks. Because of this, many organizations are adopting a defense-in-depth strategy, using SpamTitan, to provide additional protection for their M365 users from advanced and persistent phishing threats.
SpamTitan Cloud works seamlessly with M365 allowing you supplement M365s native email security with award-winning phishing protection from a dedicated security provider.
SpamTitan email filtering includes many features to supplement the spam filter on M365, including advanced security like protection from phishing and spear phishing, Business Email Compromise, and zero-day protection.
SpamTitan Key Product Features 
Easy to Manage 
Set-up is very easy and your business will see immediate results. SpamTitan is easy to deploy, manage and use.
2x Anti-Virus Protection
Double anti-virus protection so your spam blocking and phishing protection is twice as effective.
 Support Team
Renowned for our focus on supporting customers with 98% satisfied customer rate in 2022.
Allow & Block
Allows whitelisting and blacklisting, advanced reporting and recipient verification.
Zero Day Attacks
The newest AI driven zero-day threat protection and email security intelligence
Data Leak Prevention
Adds powerful data leak prevention (DLP) rules to prevent internal data loss
Email Phishing
Blocks spam, phishing, malware, ransomware and links to malicious websites from your emails.
Dedicated RBLs
SpamTitan includes 6 specialist Real Time Blacklists (RBLs).
Email Content Filtering
It includes comprehensive content filtering rules.
 Infected Attachments
Allows the blocking of specified attachments by type (per domain) 
Proven Spam Blocker
Has a market leading 99.9% Spam Catch Rate with a 0.003% false positive rate.
Quarantine Reports
Extensive and detailed quarantine reports allowing end users control their account.
Customizable Policies
Each user, domain, domain group and overall system has its own block list
Outbound Scanning
Prevent your IP from being blacklisted

Over 12,500 customers and 2,500 MSPs use SpamTitan for their email security including:

SpamTitan includes many features to supplement the spam filter on Office 365, including:
SpamTitan focusses on a defense in depth approach protecting against malware threats, spear phishing attempts, and zero-day attacks.
Predictive techniques including Bayesian analysis, heuristics, and machine learning to block new varieties of spear phishing, whaling and zero-day attacks before they reach your mailbox.
Heuristic rules to detect phishing based on message headers et al. These are updated frequently to address new threats.
Quick deployment as a gateway or cloud-based solution.
Easy synchronization with Active Directory and LDAP.
Administered via a web-based portal. No agents required.
Spam Confidence Levels can be applied by user, user-group and domain.
Whitelisting or blacklisting senders/IP addresses.
SpamTitan is infinitely scalable and universally compatible.
The combination of these features ensures SpamTitan protects  users and businesses, using Office 365 from whaling, spear phishing, impersonation attempts, and business email compromise (BEC) attacks.
FAQ
How does SpamTitan better protect businesses from phishing attacks?
SpamTitan better protects businesses from phishing attacks by checking every URL in every email against blacklists of known phishers, spammers, and cybercriminals; and uses a process known as Greylisting to mitigate attacks from previously unknown malicious sources.
What does the Greylisting process consist of?
The Greylisting process consists of returning all non-whitelisted emails to their source server with a request to resend the email. Due to the number of emails that are returned to spammers' servers (from all processes), the servers usually have the re-send function disabled, and the email is never re-sent.
What other benefits are there of using SpamTitan?
Other benefits of using SpamTitan include double anti-virus scanning, customizable content filtering rules (by spam score per user, team, department, etc.), and the ability to block specific types of attachment by user, team, department, etc.
What is the advantage of customizable content filtering rules?
The advantage of customizable content filtering rules is that system administrators can apply higher spam thresholds to one department (i.e., Finance), and relax them for another (i.e., Sales) so that areas of the business more exposed to risk are better protected while (in this example) potential leads that might otherwise be rejected as spam are still delivered to recipients' inboxes.
What is the cost of SpamTitan after the free trial period?
The cost of SpamTitan after the free trial period varies according to the number of inboxes you want to protect, the length of your subscription, and the payment method. You are invited to contact us for a no obligation quote or complete your details on our Pricing Page and one of our team will be in touch.
Does SpamTitan check outbound emails for spam?
SpamTitan does check outbound emails for content that could be perceived as spam by filters with high spam thresholds and for malware being spread via email – accidentally or maliciously via Command-and-Control software. This protects your business and your business' reputation from avoidable damage and flags security issues that may have entered the network via another source.
What is the difference between a gateway and a cloud-based solution?
The difference between a gateway and a cloud-based solution is that a gateway solution is deployed on-premises, while a cloud-based solution is deployed in the cloud. In theory, a gateway solution gives organizations more control over data. However, the cost of managing on-premises solutions can be exceptionally high when compared to cloud-based solutions.
Why might you need to supplement the spam filter on Office 365?
The main reason you might need to supplement the spam filter on Office 365 is if your organization has a poor "spam catch rate" (i.e., spam emails are avoiding detection). This is not necessarily the fault of the Office 365 spam filter, but rather the complexity of configuring the software to filter inbound emails effectively. This guide lists 21 steps for configuring the Office 365 spam filter.
By supplementing the spam filter on Office 365 with an easier-to-configure spam filter, the likelihood is that the spam catch rate will improve without the risk of increasing the number of "false positives" (genuine emails which are mistakenly flagged as spam). Additionally, by supplementing the spam filter on Office 365 by deploying a spam filter with Greylisting capabilities, fewer spam emails will enter your mail system.
How effective are spam filters?
The effectiveness of spam filters depends on how they are configured. The more aggressive the settings, the more spam will be rejected, quarantined, or deleted (depending on what rules you have applied to spam email). When a spam filter is configured too aggressively, this can prevent genuine emails being delivered, but the more you relax the settings, the higher the likelihood that spam email will evade detection.
Is it okay to delete spam?
It is okay to delete spam, but if a spam email avoids detection and is delivered to your inbox, it is better to report it as spam. If you are using Office 365, you should forward the email as an attachment to junk@office365.microsoft.com as this will enable the Microsoft security team to analyze the email to see why it evaded detection and improve the effectiveness of the Office 365 spam filter.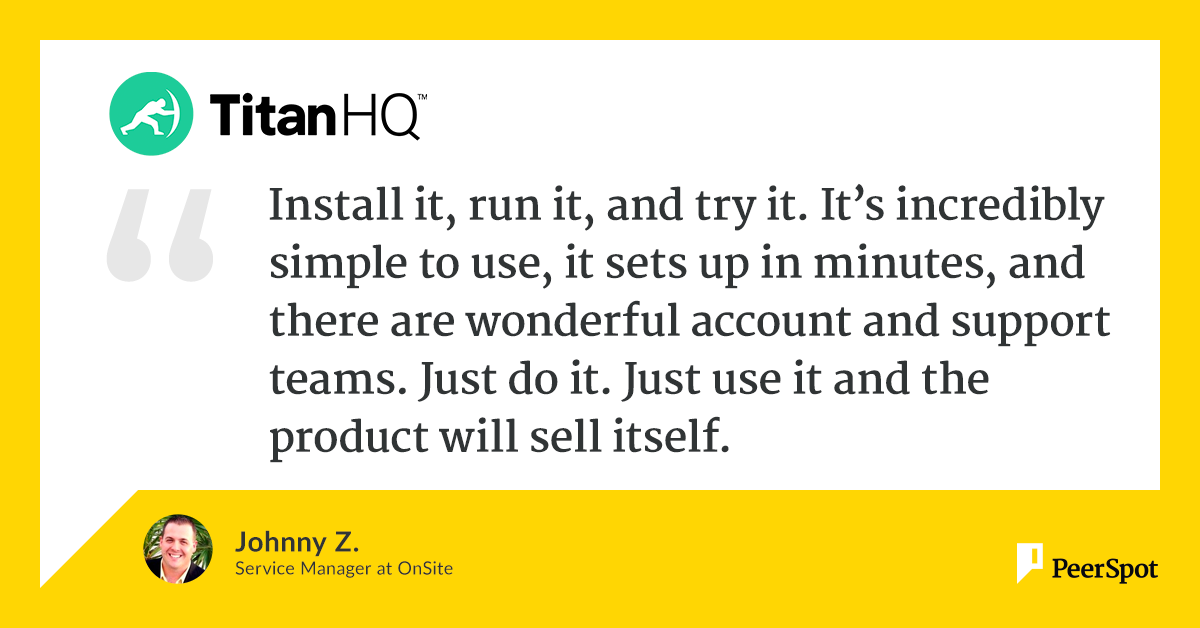 What We Do Is Better
Let's get started today