Spam
Titan

Gateway
SpamTitan Gateway is a powerful Anti-Spam appliance that equips network administrators with extensive tools to control mail flow and protect against unwanted email and malware.
Why Use SpamTitan
SpamTitan Gateway is an award winning Anti-Spam appliance that is tried and tested. Its performance is externally validated each month and it consistently features as one of the best catch rates for Anti-Spam appliances from a host of market leaders. SpamTitan Gateway has a complete feature set that suits any size business as well as a whole range of features designed specifically for service providers who offer Antispam services to their customers.
Why choose SpamTitan Gateway?
Make life easier for your IT department and everyone in your organization who has an email inbox. Simplify your email risk management with SpamTitan Gateway.
Quick, easy installation, configuration and management.
Easy to install, simple to configure, up and running in minutes
Low maintenance overhead, fully automated updating and end user spam management
Web interface that allows controlled access form the network and removes the need for client based management software.
LDAP, Dynamic and aliases file recipient verification
SASL authentication
Full version available in 11 languages
No Operating System Requirements
Highly Effective Anti-Spam and Anti-Malware blocking
Multilayered anti spam analysis. Including Sender Policy Framework (SPF), SURBL's, RBL's Bayesian analysis and more.
Double antivirus protection, including Bitdefender and Clam AV engines.
Content Control that can be managed by administrator or at user level
LDAP, Dynamic and aliases file recipient verification
SASL authentication
Advanced features for outbound mail scanning and routing
IP protection control
Scalable to meet your organizations needs
Unlimited number of users
Supports multiple domains
Cluster option for improved throughput and redundancy – across any number of data centres if required
Multi-level administration (user, domain, groups of domains etc.)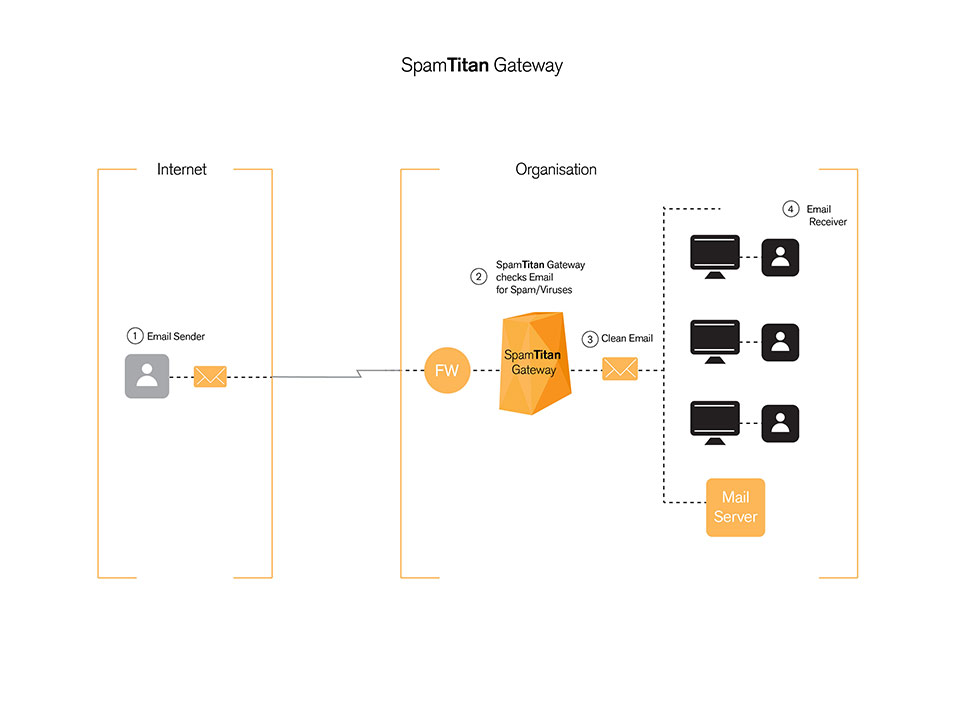 Try it now: Live product demo access
Instant hands on live appliance dashboard access.
Ideal for Service Providers
Join ISP's and MSP's worldwide. Use SpamTitan Gateway to provide email security to your customers, and make spam management easy – for yourself, and for your customers' employees.
Rebrand (White Label) and Integrate (API) into your infrastructure
White labelling
Extensive API set for integration with 3rd party management products
Protects your network from rogue or hacked customers
Support for clustering – across any number of data centres if required
Advanced features for outbound mail scanning and routing
IP protection control
Manageably Scalable
Unlimited users, unlimited domains
Multi-level administration (user, domain, groups of domains etc.)
Host it yourself - or use our infrastructure
SpamTitan 'Private Cloud' – dedicated email security in our data centres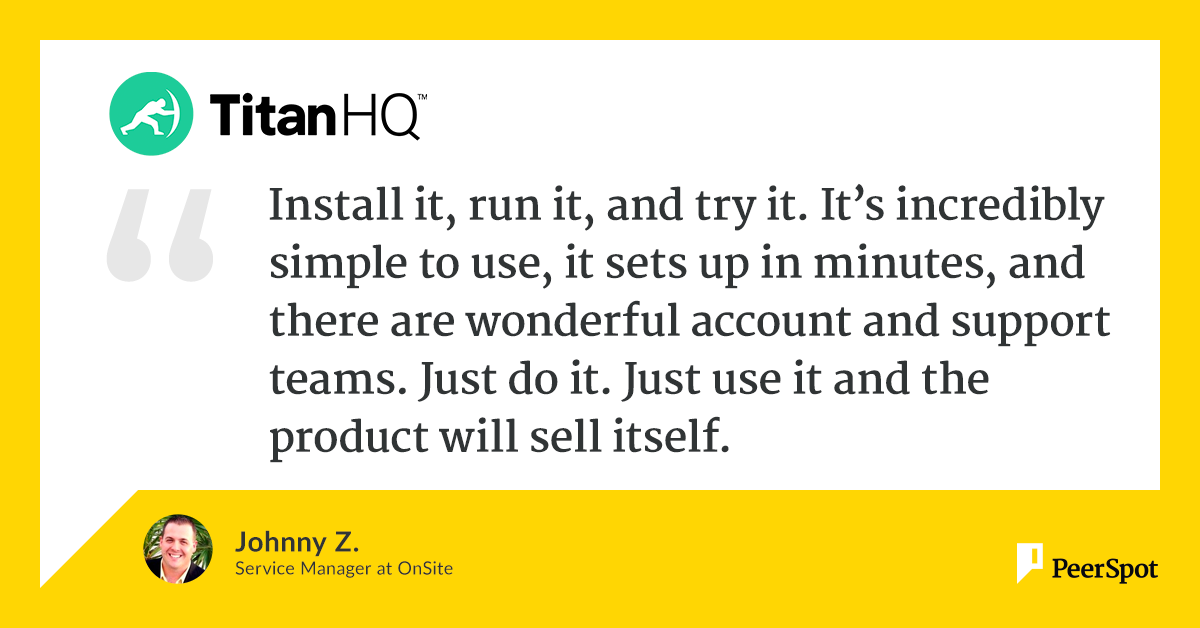 What We Do Is Better
Let's get started today