WebTitan Cloud is a DNS filter for Managed Service Providers that can be deployed rapidly, has a low management overhead, and is infinitely scalable. The versatility of WebTitan Cloud makes it an appropriate defense against web-borne threats for businesses of all sizes – from sole-operators to worldwide enterprises.
From a Managed Service Provider´ perspective, WebTitan Cloud provides an ideal opportunity to increase cash flow by supplying the service as an add-on to existing customers, or by including WebTitan Cloud in a service package in order to increase the portfolio of services offered and make the package more appealing to new customers.
An Easy-to-Manage DNS Filter for Managed Service Providers
In order to be effective, a DNS filter for Managed Service Providers has to tick two boxes. It has to offer robust protection against web-borne threats such as malware, ransomware, and phishing, and it has to be easy-to-manage. WebTitan Cloud ticks both those boxes by providing best-in-class online security for SMBs and by being designed to meet MSPs´ specific needs.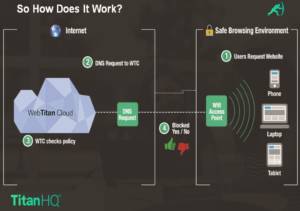 SMBs have the option of administering their own configurations, and can apply Acceptable Use Policies to individual users, groups of users, or business-wide without requiring technical assistance. They can also create their own blacklists and policy exclusions (whitelists) with the click of a mouse – reducing the load on their service providers.
For ease of integration, MSPs can take advantage of WebTitan Cloud´s range of APIs to easily incorporate our DNS filter for Managed Service providers alongside existing billing, monitoring, and auto-provisioning systems. Our industry leading Support Team will be happy to guide you through these processes if required, and will be on hand to rapidly resolve any issues you experience.
Key Features of Our DNS Filter for Managed Service Providers
Real-time web filtering with no latency
Multiple APIs for ease of integration
An intuitive web-based control panel for managing all client accounts
Antivirus, malware, spyware, and adware protection
Pre-defined filtering categories for rapid configuration
Keyword-based filtering options
Time-based rules to restrict access to content at certain times of the day
Integration with LDAP and Active Directory
Whitelist and blacklist support
Support for clients with dynamic or static IPs
Support for all devices – desktops, laptops, notebooks, smartphones, and tablets
Multiple hosting options
Four Stand-Out Benefits of WebTitan Cloud for MSPs
WebTitan Cloud is quick to deploy and configure. Deployment is via a quick redirection of the Domain Name Server to point to WebTitan´s servers, after which the DNS filter for Managed Service Providers auto-configures. Thereafter it should take less than 20 minutes to set up each new client account.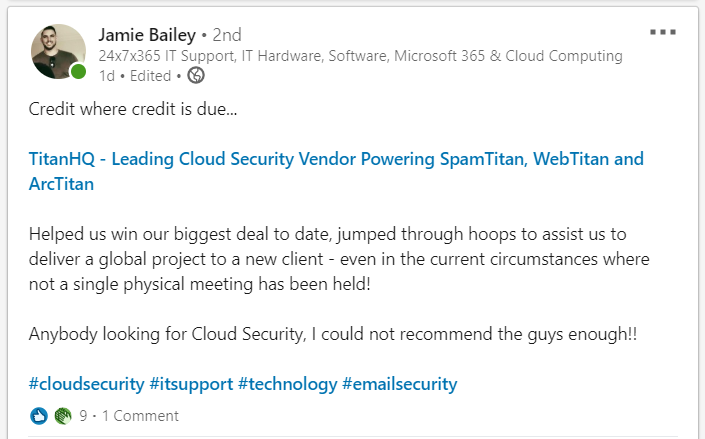 WebTitan Cloud is easy to scale – both up and down. Client numbers can be difficult to predict, so our DNS filter for Managed Service Providers can be scaled up or down with a single call to our Support Team. We´ll even refund any unused portions of your subscription when you scale down.
WebTitan Cloud is updated automatically. All updates, patches and system upgrades are performed by us without any downtime. No input is required by you (the Managed Service Provider) or your clients in order for WebTitan Cloud to be always up to date.
WebTitan Cloud is available as a white label product.The option to totally customize the WebTitan Cloud interface is a major benefit to many MSPs. Corporate logos and color schemes can easily be added to our white label DNS filter for Managed Service Providers to match corporate branding.
The WebTitan MSP Program
If, after reading our brochure, you have any questions about our DNS filter for Managed Service Providers, please do not hesitate to contact us. Enquiries about joining the WebTitan MSP Program or becoming a WebTitan Certified Partner should be directed to Conor Madden at cmadden@titanhq.com.