It has been a busy summer for TitanHQ. The company has been working hard to improve its award-winning cybersecurity solutions to offer even greater protection from the ever-increasing range of email and web-based threats.
TitanHQ has also been expanding its customer base and now protects an increasingly diverse range of companies from email and web-based cyberattacks. The summer has seen a swathe of new enterprise clients sign up and start using TitanHQ's suite of cybersecurity products.
Many new enterprise customers have joined the TitanHQ community over the past few months, from SMBs to large organizations with thousands of employees. While each company has a different infrastructure and requirements, all share a common goal: A need to protect their employees, networks and data from cyberattacks.
TitanHQ would like to take this opportunity to welcome its new customers from the healthcare, hospitality, education, financial services and information technology sectors, a selection of which are detailed below:
European Hospitals Group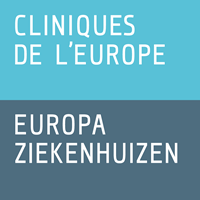 Cyberattacks on the healthcare industry have increased considerably over the past two years, with many large healthcare organizations falling victim to malware and ransomware attacks. Many of those attacks occurred as a result of employees visiting or being redirected to websites where malware is silently downloaded. Preventing employees from accessing malicious websites is an essential, yet often overlooked, aspect of cybersecurity.
The European Hospitals Group recognized the risk of malware downloads and decided to take action. The hospital group employs 1,800 people across two locations in the city of Brussels in Belgium: St. Elisabeth in Uccle and St. Michel in Etterbeek/European Quarter. The multilingual hospital offers excellent care for patients and now has excellent protection against web-based threats with WebTitan. WebTitan is used to carefully control the websites that can be accessed by staff, blocking web-based threats and preventing inappropriate website content from being accessed via its network.
US Beef Corporation
The hospitality sector has been extensively targeted by cybercriminals over the past year. Those malicious actors have attempted to gain access to sensitive customer data, commonly doing so via malware infections on POS systems.
US Beef Corporation is best known for its highly popular chain of restaurants: Arby's. The first Arby's restaurant was opened by US Beef Corporation in 1969. By 1995, the popularity of the restaurant chain saw it ranked as the 20th largest franchise in the United States. New restaurants continue to be opened and now the company has broken into the top ten franchises in the United States with 350 establishments, employing 7,500 members of staff.
US Beef Corporation recognised the need to protect its network from email- based attacks and prevent staff from falling for phishing attacks. US Beef Corporation chose SpamTitan Cloud as its anti-spam solution.
TitanHQ is now protecting the inboxes of all those employees from phishing and social engineering attacks and helps to keep the company's network free from malware and ransomware.
Burlington Edison School District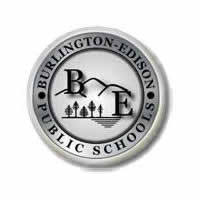 There is growing pressure on schools and higher education establishments to implement technological solutions to restrict the websites that can be accessed via their wired and wireless networks. Children need to be protected online and prevented from accessing potentially harmful website content such as pornography and images of child abuse. Web filtering is also an important element of CIPA compliance.
The Burlington-Edison School District recognises the important of technological controls over acceptable Internet usage policies, and has chosen TitanHQ's WebTitan to prevent inappropriate content from being accessed by its 230 staff and 3,900 students across 6 schools in Skagit County, Washington.
Miway Insurance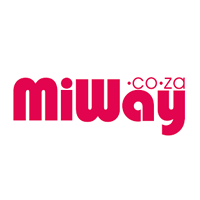 The insurance industry stores vast quantities of sensitive data on customers – a treasure trove of information for cybercriminals. Keeping that data secure and networks protected requires a range of cybersecurity controls.
Johannesburg, South Africa based Miway Insurance is a direct short-term insurance and financial services company offering a wide range of home and business insurance products. The company employs 3,000 staff members, the majority of whom require access to the Internet at work.
To protect against web-based attacks and prevent malware and ransomware downloads, Miway insurance chose WebTitan.  WebTitan is used to block access to malicious websites where drive-by malware downloads occur and to restrict access to unacceptable website content.
TNS Group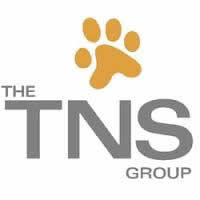 Stamford, CT-based TNS Group is a leading provider of managed IT support services in the Tri-State area and has clients throughout the United States and beyond. The firm was looking for a solution provider that could provide a spam filtering solution that could be easily offered to its customers to protect them from email-based threats.
Through SpamTitan Cloud, TNS Group can offer its clients an advanced spam filtering service to protect against phishing and social engineering attacks, malware and ransomware and keep inboxes spam free.
All the above companies have now had their TitanHQ products deployed and are protected from email and web-based attacks. If you are looking to improve your organization's security posture and want to ensure your networks are kept malware free, contact the TitanHQ team today to find out more about the WebTitan web filtering and SpamTitan anti-spam solutions.