The HostingCon Global 2016 Conference is the global event for the cloud and service provider ecosystem, and is the only conference in North America geared exclusively for the hosting and cloud community.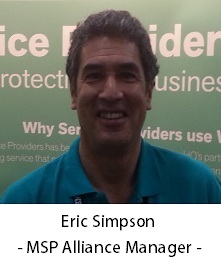 The conference offers the opportunity to find out more about the latest industry news, innovations, and technology serving the hosting and cloud community. The HostingCon Global 2016 Conference is a must-visit event for hosting and cloud providers, MSPs, ISVs, VARs, and value-added service providers.
We are delighted to announce that TitanHQ's MSP Program Manager, Eric Simpson, will be attending this year's conference on July 24, 2016 and will be meeting with MSPs and potential partners interested in adding TitanHQ's WebTitan web filtering solution to their service offerings.
TitanHQ developed WebTitan to be an easy to implement and cost-effective web filtering solution for small to medium sized enterprises. The 100% cloud-based solution is ideal for MSPs who want to start offering a web filtering service to their clients.
WebTitan offers a number of advantages for MSPs, including a recurring revenue model, short sales cycle, generous margins, and minimal IT service and management overhead.
Web Filtering in the News
Small, medium and large businesses in the United States are being urged to employ a web content filtering solution for Wi-Fi networks to ensure that minors are not exposed to potentially harmful website content such as pornography.
Internet safety organizations and child protection organizations have been petitioning some of the nation's largest retail outlets, restaurants, and coffee shop chains requesting the use of web filtering solutions for Wi-Fi networks.
Free Wi-Fi networks are increasingly being used to download pornographic material, while illegal website content such as child pornography is being uploaded and shared due to the added degree of anonymity that free public Wi-Fi offers. Consumers are now actively seeking out family friendly Wi-Fi access points and are avoiding businesses that fail to block inappropriate website content.
In the past week, after being petitioned by Enough is Enough – one of the most active internet safety organizations in the United States – and the National Center on Sexual Exploitation, Starbucks announced that the decision has been taken to start using a web content filtering solution to prevent the accessing of pornography in its coffee shops. McDonalds also announced this week that a web filtering solution has now been implemented to block pornography in its U.S. restaurants.
With Web filtering in the news and increasing pressure being placed on organizations to offer clean, family-friendly Wi-Fi access to customers, an increasing number of organizations are now looking for web filtering solutions to block pornography and prevent other types of undesirable website content from being accessed via their Wi-Fi networks.
Meet TitanHQ at the HostingCon Global 2016 Conference
If you are an MSP and would like to incorporate web filtering into your service offerings, or you are interested in partnering with TitanHQ, please book an appointment with Eric Simpson – TitanHQ's MSP Program Manager – at the HostingCon Global 2016 Conference.
Contact Information:
Eric Simpson
MSP Program Manager at TitanHQ
Email: esimpson@titanhq.com
Tel: 813.304.2545 x219 (US)
HostingCon Registration: http://global.hostingcon.com/hcg16/Public/Enter.aspx