TitanHQ has announced a new partnership deal with Dubai-based cybersecurity powerhouse Zservices that will see the company's anti-spam solutions for businesses pushed out to organizations throughout the Middle East and Africa.
TitanHQ has been working in the field of email security for two decades and has developed a range of cybersecurity solutions for businesses. Zservices will be adding TitanHQ's SpamTitan anti-spam software to its extensive portfolio of cybersecurity solutions, filling a gap in its email security offerings.
SpamTitan is a robust and powerful anti-spam solution for businesses that offers protection from malicious emails and blocks 99.97% of spam from being delivered. The massive increase in malware and ransomware has made the use of anti-spam solutions more important that every before.
SpamTitan is already extensively used by businesses in TitanHQ's home country of Ireland and throughout Europe and the Americas. TitanHQ's products are now used by more than 6,500 business customers in 129 countries around the world.
The new partnership deal will be a massive boost to the company and will see its anti-spam solutions for businesses pushed out to a wide range of organizations throughout the United Arab Emirates, Kingdom of Saudi Arabia, State of Qatar, State of Kuwait, Kingdom of Jordan, Kingdom of Morocco, Arab Republic of Egypt, and beyond.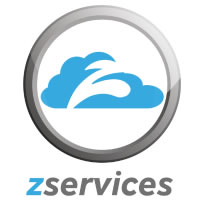 As the only cybersecurity-as-a-service in-country cloud operator in the entire Middle East region, Zservices is the perfect partner to sell TitanHQ's anti-spam solutions for businesses. Zservices partners with some of the largest telecoms companies and national service providers in the Middle East and provides a wide range of cybersecurity services to companies in the telecoms, technology, communications, education, pharmaceutical, and retail industries throughout the Middle East and North Africa. Zservices will focus on selling the SpamTitan cloud-based anti-spam service to large enterprises and government entities throughout the region.
The partnership was announced during Enterprise Ireland's trade mission to the UAE and KSA. Ireland's Minister for Foreign Affairs and Trade, Charlie Flanagan TD, praised the new partnership deal, which highlights the great opportunities that exist for Irish companies in the Middle East.
"As Enterprise Ireland's trade mission will demonstrate, the opportunities for innovative Irish companies to build partnerships and increase their sales to the Middle East region are real and tangible," said Minister Flanagan. He went on to say, "Today's announcement by TitanHQ is a great example of what is possible for highly innovative Irish companies in this dynamic market." Enterprise Ireland's Executive Director Global Business Development, Kevin Sherry, said the deal is a "testament to TitanHQ's innovation and ambition."
Zservices President Mr. Nidal Taha welcomed the deal and explained why Zservices is the ideal company to partner with TitanHQ in the Middle East. "Unlike other cloud-based security companies, Zservices operates the first and only Middle East type approved Internet SaaS cyber security cloud infrastructures physically located and deployed across multiple strategic Middle East secure data centers." Mr Taha said "We're excited to add SpamTitan to our cloud infrastructure."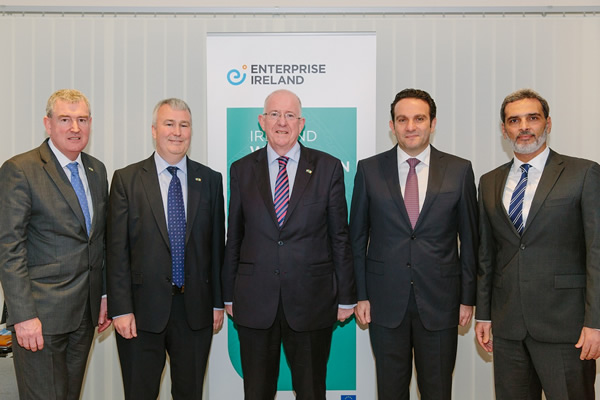 Photo (Left to-Right): Kevin Sherry – Executive Director Enterprise Ireland; Eddie Monaghan – Alliance Manager, Titan HQ; Minister for Foreign Affairs and Trade, Charlie Flanagan TD; Nidal Taha – President MENA, ZServices; Firas Ghanem – Regional Director, Saudi Arabia, ZServices.