The 2019 Canalys Cybersecurity Forum will be taking place in Barcelona on October 16-17, 2019. The event is the only independent conference dedicated to the cybersecurity channel and is one of the most important events of the year for managed service providers (MSPs).
The event provides an incredible opportunity for MSPs looking to enhance their security stacks, provide greater value, and better protect their clients from increasingly sophisticated security threats. Attendees will have the opportunity to have 1:1 meetings with more than 700 established and new partners and discover best practices to adopt to get the most out of their cybersecurity solutions.
The event is also a must for MSPs who have yet to start offering managed security services as it will allow them to form new partnerships with Europe's best cybersecurity solution partners who will help them grow their businesses significantly over the coming year.
Leading cybersecurity vendors will be taking thought-crunching sessions and sharing their knowledge to help partners succeed. Attendees will be able to engage in intense debates and interact with some of the brightest minds in the field of cybersecurity. Questions can be posed in multi-vendor theatre panels to get the answers from the leading cybersecurity solution providers in the EMEA region.
Highlights of this year's event include panels, theatre and keynotes exploring the re-imaging of the idea of solutions, generalist vs. specialist in the cybersecurity channel, the next catalyst that will drive security sales, and how the role of the CSO is evolving in the hybrid IT world.
Canalys analysts will also be providing keynote speeches and sharing their insights into the current threat landscape and some of the burning issues of the moment. The event will also see Canalys name the new Threat Fighter and MSSP winners in the Canalys Channel Partner Awards.
The event provides an amazing opportunity for networking with more than 200 channel partner delegates in attendance. New alliances can be formed and along with the knowledge gained, attendees will be able to make important decisions that will have a major positive impact on growth for the coming year.
TitanHQ is a proud sponsor of the 2019 Canalys Cybersecurity Forum and the team will be on hand to answer questions and explain why TitanHQ is the global leader in cloud-based email and web security solutions for the MSP that services the SMB market.
At the event you will be able to discover the considerable benefits of using SpamTItan email security, WebTitan DNS filtering, and ArcTitan email archiving to solve your clients security issues, better protect them from cybersecurity threats, and help them achieve their compliance objectives… and how easy TitanHQ makes this for MSPs.
TitanHQ Sales Director Conor Madden will be a panelist at the event and will be answering questions from attendees on email security, web security, email archiving and how to get the most out of TitanHQ's cybersecurity solutions for MSPS and SMBs.
Marc Ludden, TitanHQ's Strategic Alliance Manager, will also be attending and meeting with enterprise-level clients and major MSPs and ISPs to help them push TitanHQ products downstream to their customers, grow their businesses, and improve their bottom lines.
You can find out more about this one in a year opportunity here – Canalys Cybersecurity Forum 2019 – and feel free to reach out to TitanHQ in advance of the event.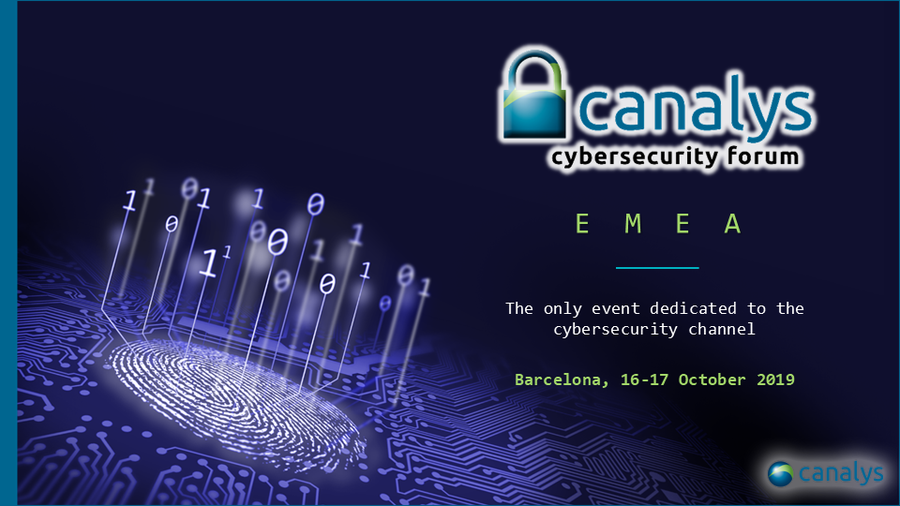 If you are unable to attend this year's Canalys event, TitanHQ will be on the road throughout October and November. Be sure to connect at one of the other fall 2019 events below: