SpamTitan Testimonials
"One of the biggest pros of this tool is to just set it up once and completely forget about it. It does a great job at filtering."
Karan Uppal, ASU
"A great program that really takes on the challenge of eliminating spam from my Inbox."
Adam Bookbinder, Luxury Media
"SpamTitan is a great product that has been significant in helping control mail flow for our company."
Kirsten Black, Black Family Enterprises
"Does the job at a very reasonable cost."
Laura Bench, Toned In 20
"Keeps me stress free knowing my email is protected and I'm not receiving spam that wastes time."
Lindy Solomon, Action Instruments SA cc
"Have been using Spam Titan for years, top rate email protection."
Paul Kiley, Kiley Tech Solutions
"Very good blocking of spam messages. Works with any e-mail server setup."
Rudolph Bosch, My EFL English Teacher
"Great application for keeping a clean inbox."
Doug Gritter, Pine Creek Construction
"SpamTitan has been twice as effective at blocking spam as our prior spam-filters"
Eric Tucker, BECI
"Solid anti spam solution"
James McGuinness, Stelvio Inc.
"Easy setup, set it and forget it."
Ryan Liden, RL Consulting
"Worth every penny. The amount of time it saves on not having to go through trash mails is priceless."
Orlando De Abreu, Tali Digital Print Display Solutions
"Reduced spam for the users."
John Turcich, Hilltop Community Church
"Good, easy to setup and no more spam emails."
Cosmin Stanca, Computer Networking
"Good experience, product works as described."
Geoffrey Alberth, Visionary IT
"Simple but effective spam filter"
Woodrow Cannon, Thought Streams
"Easy to use and it just works!"
Andrew Kim, ENS, Inc.
"Excellent, just works, easy to setup."
David Bryson, Kindale
"An outstanding product. We've been using it for years and we simply don't need anything else."
Dave Shaver, Miners Colfax Medical Center
"Easy and Effective Spam Filtering"
Brian Bates, MMB Strategy
"SpamTitan does a great job of reducing our spam."
Eric Shannon, objex
"All in all, a wonderful product."
Jed Phillips, Ames Free Library
"Spam Titan offers value almost above none. The modern interface allows for easy use and the software is reliable. No more spam."
Mark Wong, Impact Merchandising
"Very easy to configure and works efficiently and effectively."
Shawn Bridglal, PPGPL
"Great anti-spam filtering solution."
Jose Alcocer, BCITO
"It was very easy to install on VMware and have it operational within 30 minutes or less."
Jason Gutierrez, All Tech'd Out, llc
"Excellent performance, ease of use and ease of interface. Best support team ever, hands down."
Ron Cohen, Penta Systems
"SpamTitan has drastically reduced the spam getting to our inboxes; making spam admin easy."
Garry King Jr, Ed Martin Auto Group
"Easy installation and great product. Support team responds quick when needed."
Alex Verschoor, Infotrans
"I like that once you have configured it, you basically forget about it. It just works seamlessly and you don't worry about it."
Mike Vierling, BGBC
"Through several companies I worked for I use this appliance, 10 years of absolute confidence!"
Karly De Baere, EUCAP Sahel Mali
"What a relief to have SpamTitan on our side!"
Mohammad Pasha, Currys Transportation Services
"Spam Titan Anti-spam cloud service definitely did the job."
Gary Hobbs, All American Truck & SUV Accessory Centers
"We've been using this product for over a year now , and definitely reduces our spam emails."
Ariel Barriga, Dukane Precast
"Easy to set up, easy to use, and reliable"
Tim Woodward, City of Maryland Heights
"Great product that works 24×7 without any issues."
Anthony Rabbito, Gulf-Pointe Solutions Inc.
"Greatly reduced the amount of spam."
Timothy Regas, KEYLOK
"Everything has been spot on!!!"
Lawrence Lindsey-Dean, INFUSIONS4CHEFS LTD
"Very easy to get around the program, reliable, does just what we need it to do."
Gary Bertrand, Louisiana Farm Bureau Federation
"We moved over to SpamTitan from a product that was end of life and we've been very impressed!"
Izaak Mott, PMI Enter
"Overall the SpamTitan appliance is best in class with easy configuration and administration."
Chiara Anderson, Southworth Consultants Limited
"Our experience from the sales people to the technical support has been outstanding."
Alain Noiseux, Child & Community Resources
"SpamTitan ranks up there with one of the best spam filters I've used"
Stacey Branham, Lamparth Consulting
"After deployment the solution runs without intervention."
Morgan Davis, Stage2Data
"Its a great antispam solution, IT catches the most. I have been using it for 7 years now and it hans worked like a charm."
Morten Birkelund, Nianet A/S
"SpamTitan is hands down the best spam firewall you'll find for the price. The configuration and tools will give you the same quality service as any of the big and pricey spam fire walling services. The web controls are intuitive and easy to understand."
Jamie Kovach, Director of Information Technology, Scope Services Inc., Michigan.
"I have SpamTitan ISO running on a Hyper-V Windows 2012 VM. Excellent system! I replaced GFI MailEssentials because we could not afford the anti-spam module. SpamTitan does everything we ever need. Great software at a very affordable price. The support has been excellent as well."
Gary L Burcalow, System Administrator, City of Sachse, Texas.
"I have been using SpamTitan for about 6 months and it has done a great job. It is very easy to setup and get into production. I immediately noticed a huge drop in the amount of junk reaching my inbox and have had very few false positives."
Randy Spencer, System Administrator, Pointwise, Texas.
"After the initial configuration of our MX records and Exchange 2013 server, SpamTitan has been hands free and effective at stopping our unwanted email and spam problem. SpamTitan Cloud has also taken a load off our email server and freed up some of our bandwidth. Thumbs up!"
Jesse Mair, Network Administrator, Park County School District, Colorado.
"We switched to SpamTitan Cloud in late June, and I have very much enjoyed working with this product. They set us up with a fully functional trial box in the cloud to play with before we made any kind of commitment and helped me get that setup and working for a test domain. The support team is fantastic and will help you configure your mail server so it will work with their service. We have 6 domains running through SpamTitan, and I feel we have had less spam come through than we did with Mimecast".
Nick "Network Nerd" Korte, Network Administrator, Spiceworks, Texas.
"Since installing SpamTitan, I no longer worry about whether my spam solution is working or not, it just does! I have not received a single piece of spam while under the protection of SpamTitan!"
Kevin Bidwell, Information Systems Manager, Quality Smith, Washington.
"I have been using SpamTitan for a bit over a year now. I use it at 2 sites so have both the in house vmware version and cloud version running. Both were easy to setup and it just works. Users reported a significant reduction in spam over our old anti-spam product".
Matt Bryant, Microsoft Certified Solutions Expert, Australia.
"Our IT department doesn't have to deal with frequent email threats that were hitting our campus and now they can spend their time more productively."
Lynne Lockwood, IT Manager, University de Montfort, UK.
"A+. Best filtering software I've found. Support is excellent and very responsive. They allow you to host in the cloud or host on premise; on premise is light-weight and fast."
Carl Holzhauer,Manufacturing Industry, Contributor to Spiceworks Community.
"The implementation was totally painless from our perspective. We now have a secure network that provides our customers safe internet access while they browse and shop in Selfridges."
Alasdair Morison, IT Manager, Selfridges, UK.
"SpamTitan eliminates at least 99.8% of our spam with no false positives. SpamTitan is also extremely fast, scalable, very easy to operate and has all features a company needs to have a safe e-mail service with a low cost."
Jesse Gusmao, Sociedade Hospital Samaritano, Brazil.
"We've been using the SpamTitan product for over a year. We compared this product with a 4 other products (including CybeRoam and Barracuda). Spam Titan, by far, produced the best results, provided the most insight into the system, had the best false positive rate and at such a great price it was hard to believe!"
Go Thi, Contributor to Spiceworks Community.
"This is an absolutely great product. SpamTitan is currently being used on our network and I haven't had an issue with it. The interface is simple and easy to navigate through. This program offers an exceptional level of security with blocking unnecessary emails that could malicious."
C.J. Davis, Network Administrator, Keystone IT Inc., Iowa.
"Very easy to install, love the VM virtual appliance. Seems very intuitive and easy to use. Pricing seems very competitive and product is feature packed."
Brian Young, Network Administrator, Young Computer Services, Connecticut.
"I loved my SpamTitan VM when we used it. It has pretty much every feature for spam filtering you can think of and was very set-and-forget. Their support is very responsive and helpful."
Justin, IT Service Provider, Contributor to Spiceworks Community.
"SpamTitan is fantastic. We have it running at Ex'pression College and it's been great. Super low system requirements, we had it running on a Dell desktop for 6 months and it processed 2.5 million emails without any issues (except when the hard drive died, but that wasn't their fault). We are moving over to their hosted platform now and so far it's really straight forward. Tom Simpson has been extremely helpful and a pleasure to work with. I've used other systems, mostly free open source stuff, and this is so much easier to set up and maintain for me. Their new release, 6.0, was a painless upgrade that the system handled by itself. Don't really have any complaints about the system. The only thing I would like to see is a version 2 (ideally) HyperV as well as the native install and VMware option.
Chris Niewiarowski, Senior Systems Administrator, Ex'pression College, California.
"We have been using SpamTitan for a few months. Works very well. Fairly easy to setup and configure. I did contact support once and they were very helpful and had a quick response. This system works as well as our old Barracuda, and it is 1/3 the cost! Update: Still love my SpamTitan!!! Best spam filter we ever used, and the boss loves their prices!"
Derek Augsburger, ERP Administrator, Smith Brothers of Berne Inc., Indiana.
"We have been using SpamTitan On-Demand solution for little over 8 months now. We are very much satisfied with this service. The solution is low-cost. We have not had any issues yet so I cannot comment about support. Pros – The best this about this is "History" which provides you with all the emails ever received by the filter and then tagged based on score. Others being Whitelist/Blacklists options, very low false positives (pretty much accurate), easy to manage, reports, and so on. Cons – Pattern filtering could be improved for easier use. Update (3/24/2014) – Still going strong. Almost 2 years now, no issues with the service, have not had a need for support yet."
Melvin Ver, Network Administrator, JK Findings, New York.
"For less than $6 per user, Spam Titan completely eliminated the obvious junk from my users' inboxes. The factory defaults were a little too restrictive, which resulted in some false positives at first. It took a few days (a few minutes a day) of tweaking the threshold values in order to make it pass the types of messages we wanted to receive. I like the self-service capabilities and the daily summary emails to users, which enables them to manage their settings without my assistance. I have tested several spam filters, and SpamTitan is, by far, the most capable and worry free solution."
Eric Bowers, IT Manager, Butterball Farms Inc., Michigan.
"I have been using SpamTitan for over a year now and have been very surprised at what it does. Our company receives about 140K of emails a week and it has been able to cut that down to a legitimate and manageable 20K of email. My users have been very grateful for the spam filtering that is being provided by SpamTitan. One of the biggest pros to the software is their support. When I have needed support I can get a hold of them with ease and get the problem resolved in a time frame that works for IT professionals. Renewals have been just as easy. I just renewed my license for another 3yrs which was almost instant. The cost is also very reasonable. The amount of time my end users save from not dealing with spam easily pays for the product time and time again."
E. Chapman, Engineering Industry, Contributor to Spiceworks Community.
"SpamTitan is currently being used on our network and I haven't had an issue with it. The interface is simple and easy to navigate through. This program offers an exceptional level of security with blocking unnecessary potentially harmful emails."
Danielle Ralston, Group IT Administrator, Niagara Technology Group, New York.
"Absolutely love it. Cheaper and way better detection rate, less false positives and false negatives than anything else I've worked with (and I've used several), and way less time managing quarantine and such. Great product."
Government IT Service Provider
"Excellent Value for Money, easy to install, configure & runs non-stop!"
Manpreet Pannu, Finance IT Manager, Contributor to Spiceworks Community.
"Got it up and running on ESXi and I love it. The interface is easy to use, and the pricing is very good. Just got a call a few minutes ago from an employee thanking me for cleaning up the spam. Strongly recommended."
Dave Shaver, Contributor to Spiceworks Community.
"Easy to use and configure. Currently testing in a VM on our test environment as part of an Anti-Spam product test. Seems to be good value for money."
Jay Allen, Group IT Administrator, Project[xy] IT Services, UK.
"My experience with SpamTitan has been great so far. We were looking at another solution that was about 5 times the cost of SpamTitan. The VM appliance is super easy to setup and the Web GUI that you use to configure the appliance is very easy to use, but robust at the same time. Our 14-day trial expired before we were ready to go live with our new exchange server. I emailed Patrick at SpamTitan and he was able to extend the trial so we will get a chance to test it before purchasing the appliance."
Joel Radon, Network Administrator, Kennedy Space Center Federal Credit Union, Florida.
"Used the SpamTitan on Demand and was set up in less than 15 mins. Really easy going and seems to be intelligent enough not to block our existing customers yet still filter out the unwantedness."
Geoffrey Sables, Director, Bytes Alive Ltd., UK.
"Looks like a good product, although currently using it in a test environment. Pricing looks to be competitive as well."
Ivan Morley, IT Manager, John Pointon & Sons Ltd., UK.
"I've been using SpamTitan since 2007. In that time I've run the machine on VMWare Server v.1.0, VMWare ESXi and I now run it on Microsoft Hyper V 2012. I've never had an issue that could not be fixed. And, if I did have an issue, it was probably caused by me. This product is very solid and very stable. As a SaaS provider, anti-spam is one service I sell. I wouldn't have stayed with SpamTitan for 7+ years if it didn't work. But, it just does… it just works."
Jeff, IT Service Provider
"Good price, very easy to install, better than many other products. Much better detection rate than others I have tested."
James, IT Service Provider, Contributor to Spiceworks Community.
"Affordable, easy to use and has good protection."
Joel van Staden, IT Service Provider, Bluecube ICT, South Africa.
"Excellent product for the price. You can even find a premade vmware install on their site which makes setup and administration that much easier. Two thumbs up for SpamTitan."
Cameron Showalter, Microsoft Certified Systems Administrator, Washington.
"Excellent value for money, easy to install, configure & runs non-stop!"
Roberto Palumbo. IT Service Provider, PRCOM, Italy.
"Very impressive – we just installed the VMware version, pointed our incoming email at it, and our spam stopped. The whitelisting and quarantine process work well and our users are now very happy. Highly recommended."
"We recently moved to SpamTitan from Mimecast. The price point was better, and the feature parity was close enough to make it an attractive move. I love the fact that you can use the dynamic recipient filtering and not have a ton of configuration on your mail server to get it working. I feel like they have many different features for spam filtering that allow the good stuff in, keep the bad stuff out, and empower users to unjunk items on their own if needed."
Trusted by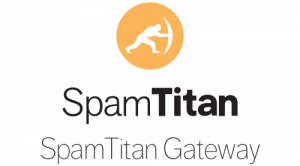 SpamTitan Gateway is a powerful Anti-Spam appliance that equips network administrators with extensive tools to control mail flow and protect against unwanted email and malware.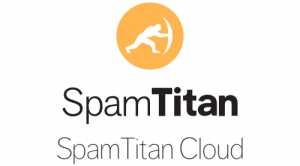 SpamTitan Cloud is a powerful Anti-Spam solution that cleans your organisation's email and protect against risky spam and malware.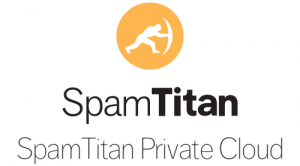 SpamTitan Private Cloud is a powerful Anti-Spam solution that equips service providers and enterprises with extensive tools to control mail flow and protect against unwanted email and malware.
Business
Ideal solution for small and medium businesses
SpamTitan is the ideal anti spam appliance for small and medium businesses on the market today.
Education
Campus wide licenses with Educational Discounts
The best spam filtering solution to protect students and staff at a price that is second to none.
MSP/ISP
Flexible Pricing to meet your growing requirements
Specific functionality designed for the MSP/ISP environment for greater integration.
Simply Better Spam Filtering
Get better email protection today