In this post we explore the key benefits of Internet content control for businesses and explain how the disadvantages can be minimized or eliminated.
The Problems of Providing Unfettered Internet Access to Employees
Providing employees with Internet access makes a great deal of sense. In order to work efficiently and effectively, employees need access to the wealth of information that is available online. Via the internet, businesses can interact with customers and vendors and provide them with important information. Information can easily be shared with colleagues rather than relying on email, and a wide range of online tools are available to improve productivity.
The Internet is something of a double-edged sword. It offers the opportunity to improve productivity, but it also has potential to reduce productivity. A great deal of time is wasted online by employees – Often referred to as cyber slacking. The losses to cyber slacking can be considerable. If each employee spends an hour a day on personal Internet use, a company with 50 employees would lose 50 hours a day or 250 hours a week. That's 13,000 hours a year lost to personal Internet use. Many employees waste much more time online than an hour a day, so the losses can be significantly higher.
Personal Internet use can also result in legal problems for businesses. Businesses can be vicariously liable for illegal activities that take place on their network. Illegal file sharing for instance. Some online activities can also lead to the creation of a hostile work environment.
Giving employees full access to the Internet also introduces security risks. As well as very beneficial websites there is no shortage of malicious web content. Phishing websites are used to steal login credentials. If credentials are stolen, hackers can gain access to the network undetected and steal data and install malware. Malware downloads are also common. The cost of mitigating cyberattacks is considerable and can be catastrophic for small to medium sized businesses.
Common Internet Content Control Issues and How to Avoid Them
The solution to these issues is to implement an Internet content control solution. By carefully controlling the websites employees can access at work, productivity losses can be avoided and businesses can effectively manage risk. Access to phishing and other malicious websites can be blocked and businesses can block categories of website that are NSFW or are a major drain on productivity. The former includes adult content and the latter includes gaming websites, dating sites, and social media websites.
Internet content control for businesses is best achieved with a web filtering solution. This can either be an appliance that sites between your Internal network and the Internet through which all web traffic passes, or a DNS-based web filter that applies Internet content control for businesses at the DNS level.
The former is a more traditional approach to content control that comes with certain disadvantages. The latter is a more modern approach, that eliminates the problems of internet content control for businesses.
The benefits of Internet content control for businesses are clear but there are disadvantages. Latency is a key issue. If Internet speed is slowed, productivity declines. Appliance based filtering solutions tend to slow Internet access and download speeds. DNS-based Internet content control for businesses avoids this. There is no latency with DNS-level filtering.
Cost is another stickling point. An appliance-based solution requires a significant outlay and the appliances are not scalable. They need to be upgraded when the business grows. DNS-based solutions on the other hand are highly scalable – up and down. DNS-based filtering is much cheaper – a few dollars a year per employee. TitanHQ also offers monthly billing to make the cost more affordable.
Appliances need to be selected to fit in with your network architecture and there can often be compatibility issues. DNS-filtering allows businesses to seamlessly integrate Internet content control into the current infrastructure. DNS-based filters are technology agnostic and work on all operating systems.
Easy Internet Content Control for Businesses
WebTitan Cloud is an innovative, easy to use, DNS-based web filter that provides cost-effective Internet content control for businesses of all sizes.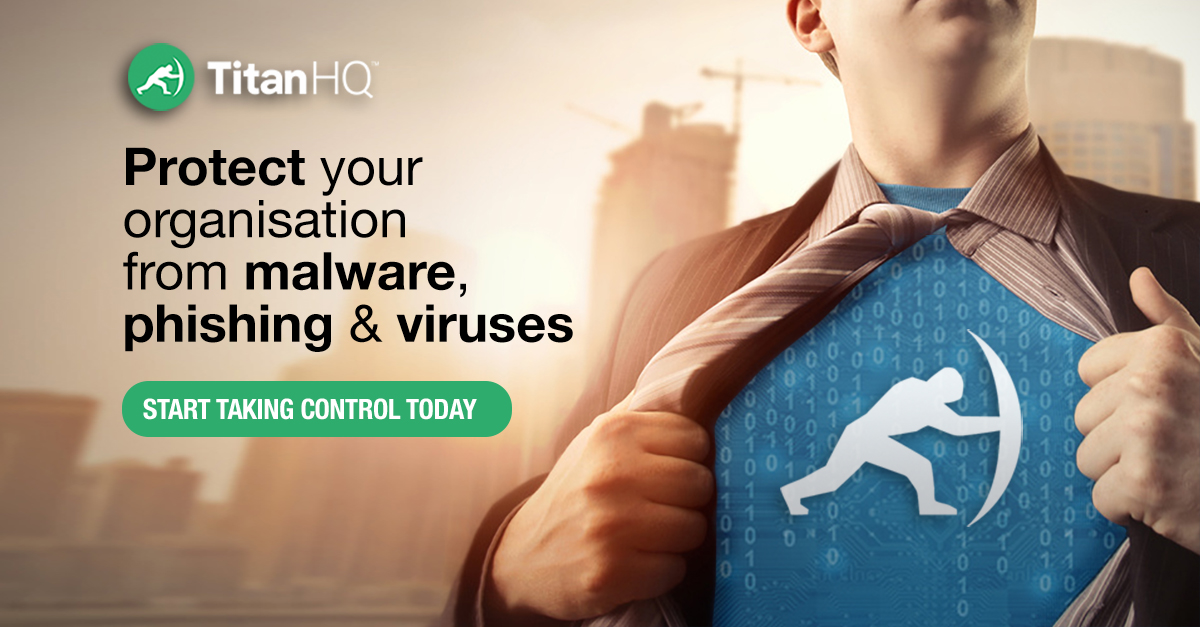 For further information on WebTitan Cloud, to arrange a product demonstration, or to register for a free trial, contact TitanHQ today.