Content Filtering for Managed Service Providers (MSP)
Content filtering for managed service providers is possible without becoming an ISP, although few web filtering solutions have all of the features demanded by MSPs. MSP clients may need a web filtering solution, but it can be difficult for this to be provided at a competitive price. Web filtering can be labor intensive, and margins are often low.
Fortunately, there are solutions available that offer all of the benefits demanded by MSPs, and content filtering for managed service providers does not need to be a difficult, labor-intensive and barely profitable service.
Advantages of Content Filtering for Managed Service Providers
With Internet threats increasing and pressure on many businesses to significantly cut running costs, an Internet content filtering solution can be an easy sell as it can solve a number of common enterprise problems. Content filtering for managed service providers can:
Improve productivity of the workforce
Reduce bandwidth wastage
Prevent HR issues from arising
Reduce the risk of cyberattacks involving ransomware, adware, and spyware
Prevent drive-by malware installations
Help clients comply with industry legislation
Create a family-friendly Internet environment
Protect clients by reducing legal risk
Benefits of Internet Access Control for Managed Service Providers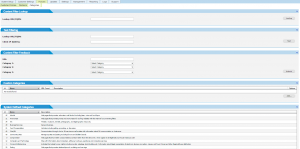 Content filtering for managed service providers can be offered to clients as a way to curb Internet abuse in the workplace. Access to common productivity-draining websites such as Facebook and Twitter can be blocked during work hours, while bandwidth can be conserved by restricting access to streaming services and P2P download sites.
Products that incorporate an Internet access control for managed service providers can be sold as a service to clients to help them prevent HR issues from arising from Internet abuse. Legal risk can also be managed by blocking illegal activity such as copyright-infringing file downloads.
One of the main benefits of an Internet access control for managed service providers is to keep clients' networks secure. Content filtering for managed service providers can be used to block malware and ransomware installations. The risk of phishing attacks can also be reduced by preventing network users from accessing unsafe web content.
The Importance of DNS Internet Filtering for Managed Service Providers
DNS Internet filtering for managed service providers offers a number of advantages over other forms of Internet access control. Some solutions that allow content filtering for managed service providers have additional hardware requirements. This means clients not only have to pay for new equipment, but an MSP needs to use local support teams to complete installations.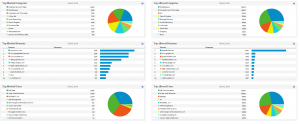 However, DNS Internet filtering for managed service providers is a more practical way of controlling Internet content. There is no need for additional hardware to be purchased, and site visits can be avoided. DNS filtering also requires no software downloads. This is essential for providers of WiFi hotspots. WiFi users should not have to complete a download before they are able to access the Internet.
Configuring a DNS filter could not be any simpler. All that is required is for an MSP to talk a client through making a simple change to their DNS. Once the DNS has been pointed to the service provider's servers, the Internet can then be filtered in a matter of minutes.
DNS filtering also offers another important benefit. In contrast to other forms of web filtering, there is no latency with a DNS filter. Internet speed is unaffected by the web filter.
WebTitan Cloud – A DNS Filter for Managed Service Providers
WebTitan Cloud is a DNS filter for managed service providers that is simple to use, quick to configure, yet incorporates a wide range of features to make it suitable for all MSP clients.
There is no need for site visits or extensive configuration, no additional hardware requirements, and no need to download any software. In contrast to software-based solutions, MSPs never have to worry about updates and patches. WebTitan Cloud is kept up to date by TitanHQ.
WebTitan Cloud can be applied to wired networks, while WiFi hotspots can be protected by WebTitan Cloud for WiFi. Once initially set up, adding new clients is a quick and easy process. New client accounts are configurable in approximately 20 minutes and management is not labor-intensive. Changes to Internet access policies can be quickly applied.
Management of clients' web filters does not require extensive training. The administration panel is easy to use, requires no technical skill and, being web-based, can be securely accessed from any location. If clients prefer to apply their own Internet usage policies, MSPs can delegate controls by offering clients their own private, secure control panel.
Internet Filtering for Managed Service Providers Without the Hassle
Many Internet solutions that incorporate content filtering for managed service providers can be complicated to combine into existing MSP service packages. We have made WebTitan Cloud attractive for clients while adding in a number of benefits to make it as easy as possible for MSPs to sell our web filtering service and retain full control.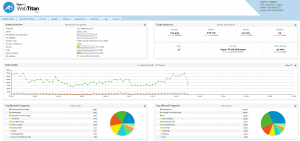 WebTitan Cloud is available as a white-label product and can be personalized with an MSP's logo and color schemes. Our Dns filter for managed service providers has been developed to be seamlessly incorporated into an existing range of products and managed services. In contrast to the majority of solutions for content filtering for managed service providers, WebTitan Cloud comes with a range of hosting options and can even be hosted within an MSPs infrastructure. WebTitan Cloud is also API-driven. A selection of APIs is available to ensure seamless integration with back-office processes.
We believe Internet filtering for managed service providers need not be complicated or labor-intensive. With WebTitan Cloud, Internet filtering for managed service providers is one of the easiest ways to increase revenue from each client and improve cashflow.
Summary of the Key Features of WebTitan Cloud
Our cloud-based Internet filter has no latency – Internet speed is unaffected
Supports URL filtering using blacklists and whitelists
Allows real-time Internet control using pre-defined and customizable categories
Blocks web-based applications
Incorporates time-based web filtering controls
Integrates with LDAP and Active Directory
Supplied with APIs to integrate with back-office systems
Offers real-time protection from malware, ransomware, adware and spyware
Includes a full suite of automatically generated reports
Has excellent scalability with no bandwidth limits
Supports all Internet-enabled devices
Our cloud-based Internet filter can be used with dynamic or static IPs
Benefits of Our Cloud-Based Filter for Managed Service Providers
A cloud-based filter for managed service providers is the most practical way of filtering the Internet for clients, yet many Internet filtering solutions are not well suited for use by managed service providers.
WebTitan Cloud has been developed to be an easy-to-implement method of content filtering for managed service providers that can be used to increase revenue from existing clients, attract new business, and allow MSPs to provide their customers with a more comprehensive Internet service. Our cloud-based filter for managed service providers offers all the benefits demanded by MSPs.
White label – Ready to receive your logo and color scheme
An intuitive web-based control panel to control client accounts
No software downloads required
No additional hardware requirements
No local support needed
Multi-tenant dashboard – MSP-client hierarchy enables you to keep clients separated and choose whether to manage client settings in bulk or on an individual basis
Easy to integrate into you existing service stack through API's and RMM integrations
New customer accounts can be set up in 20 minutes
Full reporting suite – Automated graphical reports and extensive reports on demand
Multiple hosting options: On our servers, deployed in a private cloud, or within your own infrastructure
Competitive pricing with generous margins for MSPs and monthly billing
World class customer service and technical support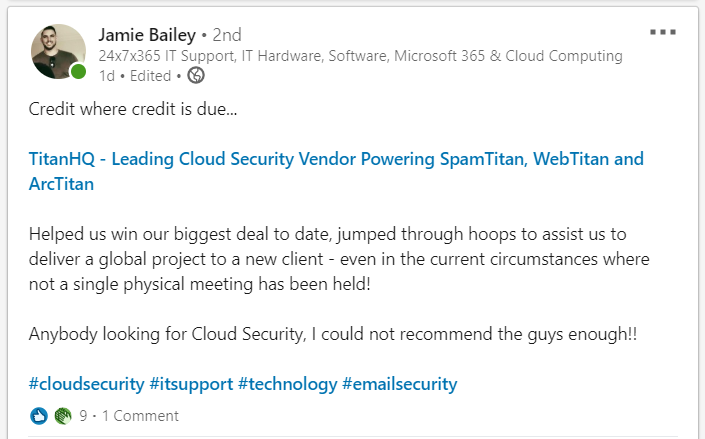 "By reducing malware-related security incidents, you're reducing your number one uncontrollable expense: the people on your IT operations team, like your help desk techs." MSP, Washington, US
"It's baked into our fees as well, and our Crypto calls dropped to 0" MSP, London, UK
"Web filtering is one of the, if not the greatest bang for your buck services. It's built in anti malware has protected our clients, saving us thousands of hours of repair time I am absolutely certain." MSP, New York, US
"I don't remember the last time one of our customers got Cryptolocker. I bundle it with our offering so that they get it no matter what just to make my life easier on virus removal or data problems." MSP, Seattle, US
"Filtered DNS that doesn't allow your clients to participate in botnets or any command and control network? Yes please" MSP, San Francisco, US
"a key part of our security stack as we've scaled to over 6,000 managed endpoints, while decreasing virus and malware related tickets by 70%." MSP, Boston, US
"It has paid for itself many times over by reducing malware calls." MSP, Toronto, Canada
Find Out More about the TitanHQ MSP Program
TitanHQ has been working closely with Managed Service Providers since 1999 and we are aware of the multiple issues MSPs can face when providing a filtered Internet service for clients. We have developed WebTitan as an MSP-friendly, multi-tenanted solution to address many of these issues, and to provide MSPs with a cloud-based Internet content filter solution that is easy to deploy, configure and manage.
Due to WebTitan´s effectiveness as a robust defense against web-borne threats, the management of your clients should also be easier. With fewer callouts, and less time spent on customer support, you will have more time available to market your web filtering service – either under the WebTitan banner or as your own product due to our Internet content filter for MSPs being available in white label format.
In addition to offering Internet filtering for Managed Service Providers that is easy, effective and competitively priced, we also offer MSPs the opportunity to join our MSP Program, which offers further benefits to resellers.
MSPs that join the TitanSHIELD MSP program and become a TitanHQ Certified Partner receive one-to-one training with our sales engineers and have a dedicated account manager, assigned sales engineer support, access to the Global Partner Program Hotline, access to the Partner Knowledge Base, 24/7 priority technical support, online technical training and FAQs, access to the Partner Technical Knowledge Base, and full access to an extensive range of marketing materials and sales tools.
To find out more about the TitanSHIELD MSP Program, download our MSP Program brochure or contact our MSP Program Director Conor Madden on +1 813 304 2544.
A recent market study by HTF Market Intelligence predicts there will be "phenomenal growth" in the web filtering service market over the next six years. HTF Market Report is a global research and market intelligence consulting organization and a brand of HTF Market...