TitanHQ, the award-winning provider of email and web security solutions to SMBs, has partnered with the networking giant Datto. The partnership has seen TitanHQ integrate its cutting-edge cloud-based web filtering solutions – WebTitan Cloud and WebTitan Cloud for Wi-Fi – into the Datto networking range.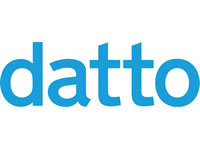 Datto was formed in 2007 and fast became the leading provider of MSP-delivered IT solutions to SMBs. The company selects the best products and tools for its MSP partners to allow them to meet the needs of their clients and improve their bottom lines.
The company's solutions include data backup and disaster recovery solutions, cloud-to-cloud data protection services, managed networking services, professional services automation, remote monitoring and management tools, and a wide range of security solutions.
Now that TitanHQ's DNS-based web filtering solutions have been included, MSPs can offer their clients even greater protection from malware and phishing threats.
WebTitan Cloud and WebTitan Cloud for WiFi use a combination of AI-based services and human-supervised machine learning to block Internet-based threats. The solutions provide real-time protection against malicious URLs and phishing sites by preventing end users from visiting malicious webpages. The solutions also allow companies to carefully control the Internet content that can be accessed through their wired and wireless networks.
The MSP-friendly solutions can be rapidly deployed by MSPs, without the need for site visits, software installations or additional hardware purchases. The multi-tenant solutions allow all client deployments to be managed through a single, intuitive administration console and can be configured in minutes.
MSPs are also offered multiple hosting solutions, including hosting WebTitan in their own environment, and the solutions can be provided in full white-label format.
"We are delighted that Datto has chosen TitanHQ as a partner in web security. By integrating TitanHQ's secure content and web filtering service, we are well positioned to offer Datto MSPs a best of breed solution for their small to mid-size customers," said TitanHQ CEO, Ronan Kavanagh.
"We pride ourselves in equipping our community of Managed Service Provider partners with the right products and tools to allow each and every customer to succeed," said John Tippett, VP, Datto Networking. "With that in mind, I'm delighted to welcome TitanHQ as a security partner and look forward to growing our partnership."  
TitanHQ is a sponsor of the upcoming DattoCon 2018 conference – The largest MSP event in the United States. The full TitanHQ team will be in attendance and Datto's MSP partners can come and meet the team and see WebTitan in action.
In addition to showcasing WebTitan Cloud, MSPs will also be able to find out more about SpamTitan – TitanHQ's 100% cloud-based spam filtering solution, and ArcTitan – Its MSP-friendly email archiving solution.
DattoCon 2018 runs from June 18-20 in Austin, Texas at the Fairmont Austin Hotel. The TitanHQ team will be at booth #66 in the exhibition hall for all three days of the conference.